The Town of Garner announced on Tuesday night that a Costco and Chick-fil-A would be coming to the area of U.S. Highway 401 and Ten Ten Road in southern Wake County.
According to town documents, the 155,000-square-foot Costco will include a gas station. It will be built behind the existing Sheetz at that intersection.
The development by Cambridge Properties, to be known as Rand Village, is in a fast-growing area, according to the town.
There are several new residential neighbors and commercial businesses popping up there because of a construction project to complete the I-540/NC-540 outer loop. The town said there are many developers eyeing the area because of an interchange that is being built at U.S. 401 near Wake Technical Community College.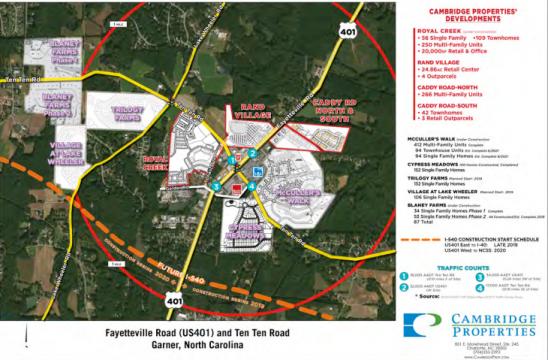 In addition to the Costco on a 24-acre site, Cambridge Properties also is planning to build single-family homes, townhouses and apartments near where Ten Ten Road intersects U.S. 401. Those new residents will be able to support the Coscto and the Chick-Fil-A, the town said.
The council said they are positive that the new businesses will bring in tax revenue.