Cale Harshberger, Triangle Business Journal
A Triangle community has been selected for a sizable development.
A Charlotte developer with a growing footprint in the Triangle is looking to bring a new retail and multifamily development to Garner.
Cambridge Properties has filed rezoning requests in Garner to allow for the development of Rand Village, set to feature 265 apartments, amenities and a collection of retail parcels including space for a big-box store.
"Our main goal was to create a more comprehensive master plan opportunity for development here," said Jay Priester, executive vice president at Cambridge Properties.
The project is situated on around 54.5 acres of undeveloped land at the intersection of U.S. 401 and Caddy Road on the northern border of the McCullers Crossing retail center.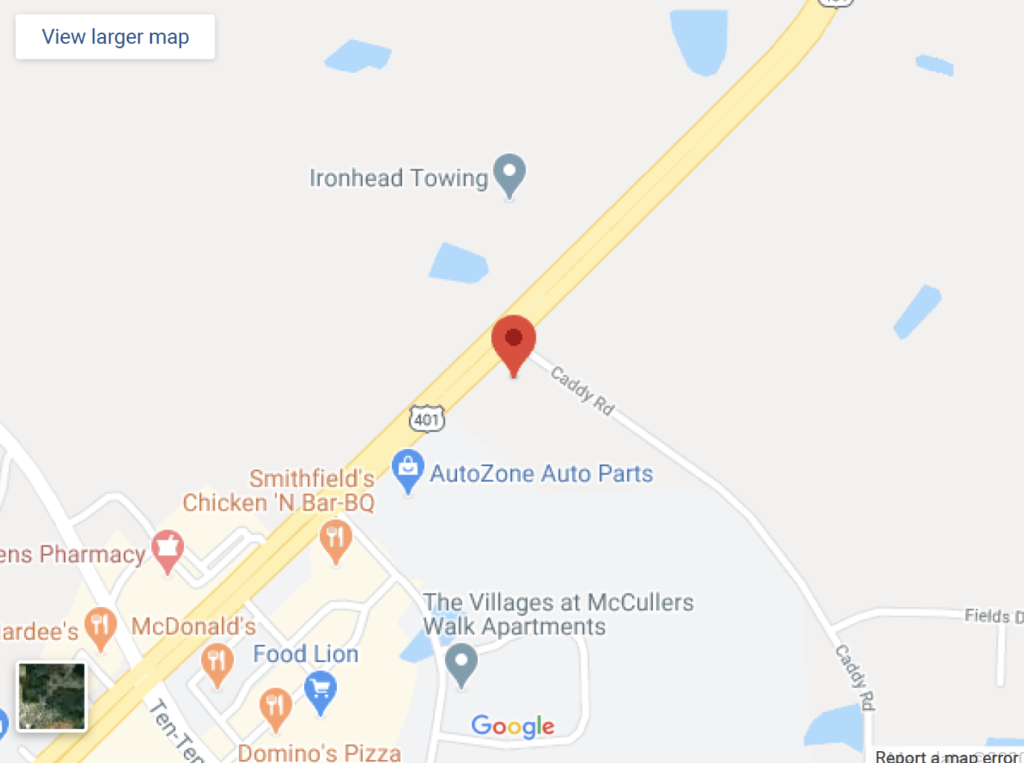 The retail development is to be built on the parcels on the western side of the highway while the apartments will be on the east side.
The retail portion will feature a large store with four retail outparcels. Priester said they've begun lining up tenants for the retail parcels, but they have yet to make any public announcements.
On the other side of U.S. 401, the apartments will feature 265 units and amenities such as a dog park, clubhouse and a pool.
Priester said the plans were made in consultation with nearby property owners.
"We always approach real estate in the sense of we talk to our neighbors and talk about what's going on," he said.
The project joins a growing roster developments Cambridge has in the region.
Last year, the company filed plans to build up to 280 multifamily units and 250,000 square feet of commercial space in Cary.
Also last year, the company filed site plans for the Royal Creek development in Fuquay-Varina, calling for 164 single-family and town home units, 264 apartments and 52,000 square feet of commercial space, according to town records.
This article was originally published in the Triangle Business Journal.