Costco, Chick-fil-A coming to US 401 and Ten Ten Road
December 22, 2020

Topgolf set for University City debut
June 4, 2021
Ashley Fahey, Charlotte Business Journal 
A planned entertainment district that sits squarely between the Lynx Blue Line and Interstate 85 in University City will soon be moving into a second phase of development.
Charlotte developer Cambridge Properties filed a rezoning petition this week for its roughly 40-acre site at University City and Ikea boulevards, near Belgate Shopping Center. The petition calls for a 150,000-square-foot office building or 150-room hotel, 350 apartments, structured parking, 20,000 square feet of car dealership-related business, and an additional 8,000 square feet of commercial space.
The first phase of the project includes a Topgolf facility — Charlotte's second — at 7199 MacFarland Blvd. Topgolf, which will serve as anchor for the project, is expected to open this summer, said Jay Priester, executive vice president at Cambridge.
Topgolf didn't respond by deadline Tuesday about when exactly it will open the University location.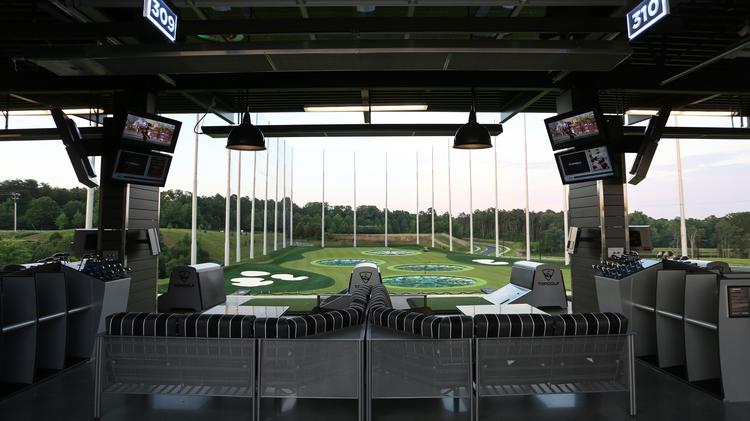 A 122-room Woodspring Suites Charlotte-University Research Park hotel by Liberty Investment Properties recently opened on MacFarland Boulevard, on a site that's part of the larger development.
Timing for the project, including Topgolf, has been delayed because of the Covid-19 pandemic, Priester said. But, he continued, he's more bullish than ever on the vision for the site, given the momentum of the University area even through the past year.
Cambridge and its development partner, Arden Group, are approaching the project in phases. The decision was made to rezone potions of the site, rather than all at once, to better respond to market changes.
"When we started this, to even mention structured parking in this area, it was unheard of — the rents can't support it or the market can't support it," Priester said. "We're seeing quite the opposite now."
To accommodate a portion of the site being rezoned to allow apartments, an onsite dealership will be consolidating a surface parking lot where it keeps vehicle inventory into a structured parking facility. That opens up the site for denser development, Priester said. The site is within a half-mile from the University City Station.
Apartments will wrap around another parking deck for the planned residential units. Priester said, in the area today, there isn't much choice for apartments with covered parking. Cambridge will work with a multifamily developer to build the apartments.
Market demand will also inform whether an office building or hotel gets developed on a portion of the site closest to the interstate. Priester said the site will have visibility and signage opportunities on I-85. But an office building wouldn't break ground without an anchor tenant or some amount of preleasing.
Other site work, such as a 10-foot multimodal path on Ikea Boulevard, landscaping and pedestrian-scale lighting, is being done in conjunction with the commercial development.
Job and population growth have generated a lot of real estate buzz for University City. Mixed-use and residential projects, both for-sale and rental housing, have been proposed or are underway in the submarket. Thousands of jobs expected to come from Centene Corp.'s decision to plant its East Coast headquarters in University Research Park have accelerated that.
The original plans for the entertainment district site didn't include housing but, Priester said, it now makes sense.
"I think Centene was a huge shot in the arm," he said. "We had multifamily developers across the country calling us to find out about the University City market as a whole. It's really helped, on a national level, put University City as a submarket of Charlotte on the map."
Following the current zoning and second phase, there will be two additional phases for the site, both of which will also likely require a rezoning. The next phase will convert an existing 100,000-square-foot warehouse building into new commercial space. Priester said he'd like to bring in an entertainment venue with food, drinks and activities like games or bowling to that space. Those types of businesses have been hit particularly hard by the Covid-19 pandemic but, Priester said, Cambridge is in early discussions with several entertainment concepts.
The final phase will be what Priester called the site's center square, a 5-acre parcel that could accommodate a range of uses. The site could be fully built out over the next three years but the developers are OK with taking their time.
"What we're not going to do is force the market," Priester said. "We're going to be real patient with this project."
The rezoning petition will come before Charlotte City Council later this year, first for a public hearing, followed by a vote.
This article was originally published in Charlotte Business Journal.