Aaron Sanchez-Guerra, The News & Observer
The largest Costco store in North Carolina made its debut today in Garner, and fans were ready for it, lining up hours before the store opened.
The big-box membership club opened its doors to its roughly 20-acre warehouse store in a ribbon-cutting ceremony Wednesday morning on 7800 Fayetteville Road in Garner on U.S. 401.
The giant warehouse store will be part of an upcoming shopping center called Rand Village, which will have retail, housing and restaurants when completed. New Starbucks and Chick-Fil-A locations will open at the site to accompany the Costco in early 2022, according to its developer Cambridge Properties.
Some eager customers were lined up as early as 1 a.m. this morning in anticipation of buying the new Playstation 5 gaming console, which is limited in quantity, reported ABC11, The News & Observer's newsgathering partner.
"Brand new warehouse… perfectly timed for the holidays. First day.. jam packed," one Garner shopper wrote in a Google review, one of a handful already posted online.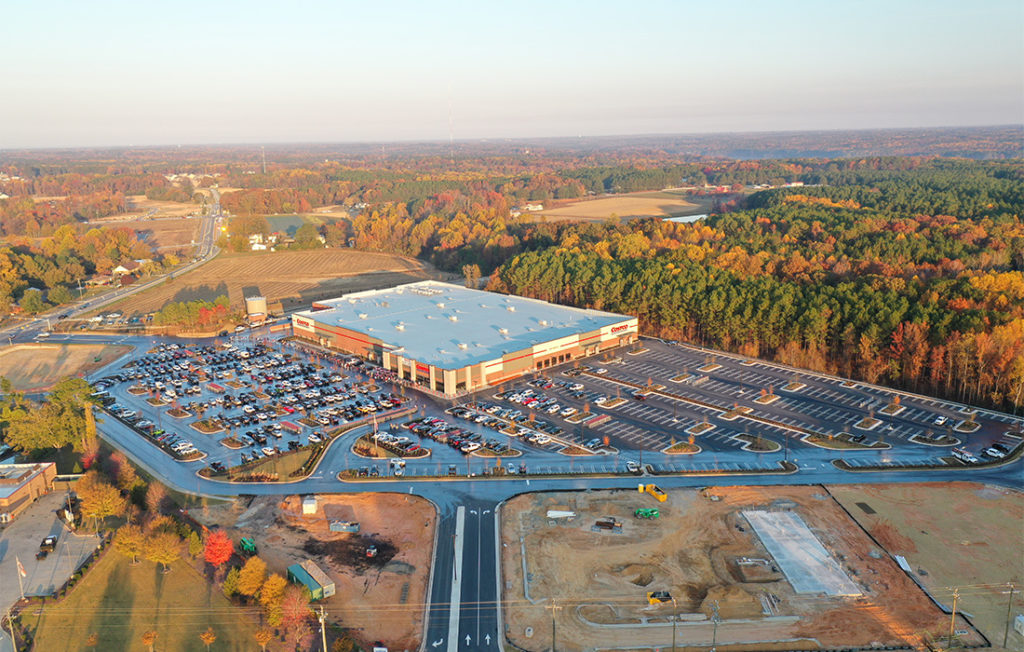 The store will be open daily from 9 a.m. to 6 p.m., according to the company website.
There are three other Costco stores in the Triangle: in North Raleigh, Durham and Apex.
Costco is offering a special deal for new members exclusive to its new shoppers in Garner. The store will reward new members who enroll in auto renewal of their membership on their website. Those who sign up can receive a $20 Costco Shop Card as a new Executive Member, or a $10 Costco Shop Card as a Gold Star Member. It is valid only at the Garner location and expires on Dec. 19.
Job openings for up to 34 different positions at this store are currently posted on the Costco website, ranging from bakery to tire shop jobs. Average hourly pay for a Costco cashier starts at $15, according to Indeed.com.
The store opened after about a year of construction as developers began site planning early in 2020 before getting its development plans fully approved by the Town of Garner in December, The N&O reported previously.
Upon completion, Rand Village will also feature up to 266 apartment units to be completed later next year, according to Cambridge Properties.
This article was originally published in The News & Observer